Healthcare Friends and Partners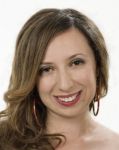 Inna Segal is the creator of Visionary Intuitive Healing® and author of the international bestseller The Secret Language of Your Body: The Essential Guide to Health and Wellness.

Inna is an internationally recognized healer, professional speaker, author and television host. She travels worldwide leading Visionary Intuitive Healing® transformational training programs.